Mercure versie 5 nu beschikbaar!
In januari 2023 heeft de leverancier van Mercure een nieuwe versie van Mercure uitgebracht. Mercure is wereldwijd een veelgebruikte oplossing voor telecomonderzoeken en forensische analyses. In dit artikel bespreken we wat de nieuwe versie van Mercure V5 voor uw onderzoeken kan betekenen. 
Gemoderniseerde interface
Hetgeen wat gelijk opvalt bij het openen van de nieuwe versie van Mercure is dat het uiterlijk van de interface is gewijzigd. De look & feel is nog steeds zoals u deze kent van Mercure V4, echter zijn de icoontjes gemoderniseerd.
Daarnaast is het nu mogelijk om in Mercure V5 het lichte thema te wijzigen naar een donker thema, zoals wellicht bekend van de office software. U kunt het thema aanpassen via Bestand/Voorkeuren/Weergave/Thema. Het aanpassen van het kleurenthema kunt u per gebruiker bepalen.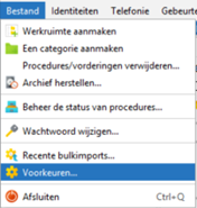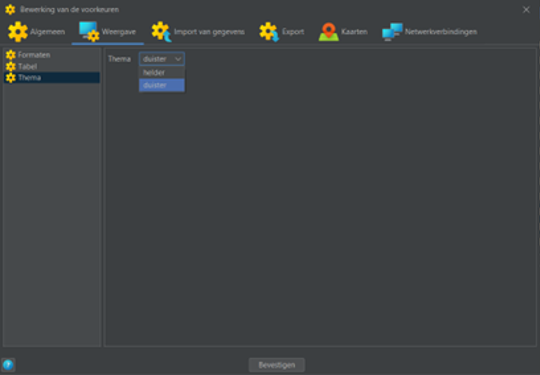 Financiële module
In Mercure V5 kunt u nu ook gebruikmaken van de nieuwe financiële analyse module. Deze module maakt het mogelijk om financiële transactiedata te analyseren én deze analyses te combineren met andere databronnen die reeds geïmporteerd konden worden (mastgegevens, ANPR data etc.). U heeft de mogelijk om de volgende financiële gegevens te importeren in Mercure:
Banktransacties
Creditcardtransacties
Buitenlandse transacties
Grootboek boekhouding
Om bovengenoemde data zo goed mogelijk te kunnen analyseren is Mercure V5 verrijkt met nieuwe analyse functionaliteiten waarmee u dit type data kunt analyseren.
Deze nieuwe functionaliteiten zijn:
Balans van de rekeninghouder
Som per type transactie
Som per tegenrekening
Grafische weergave d.m.v. barcharts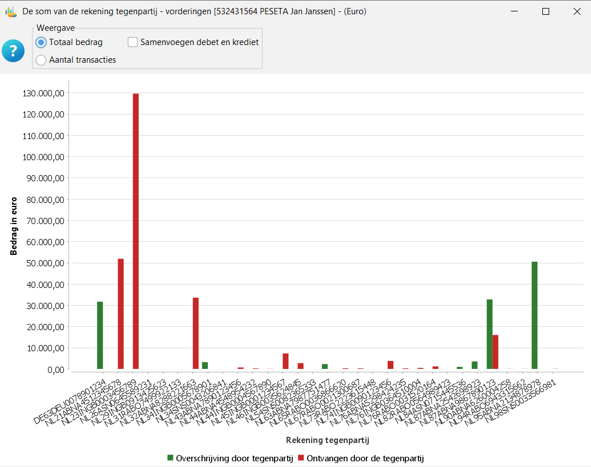 Een aantal analysefunctionaliteiten die u kunt gebruiken voor het analyseren van bijvoorbeeld telecomgegevens, gebeurtenissen, identiteiten of kentekenplaatgegevens kunt u ook toepassen op financiële transactiedata:
Correlatie op basis van gemeenschappelijke rekeningnummers
Zoeken op waarde of kalenderperiode
Tijdlijn
Grafische weergave
Graph
Geolocaties plotten op een kaart/ontmoetingspunten achterhalen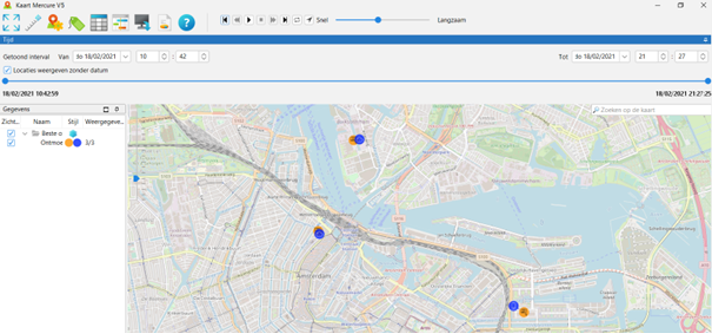 Kaartweergave
De functionaliteiten m.b.t. de kaartweergaven is tevens uitgebreid in Mercure V5. Zo heeft u nu de mogelijkheid om onder voorkeuren meerdere kaarten servers te configureren. Dit kan de uitkomst bieden wanneer u gebruikmaakt van verschillende kaarten servers wanneer de weergave van de kaarten afwijken (standaard weergave of satelliet). Of wanneer u de ene keer met offline kaarten werkt en de andere keer met bijvoorbeeld Open Street Map.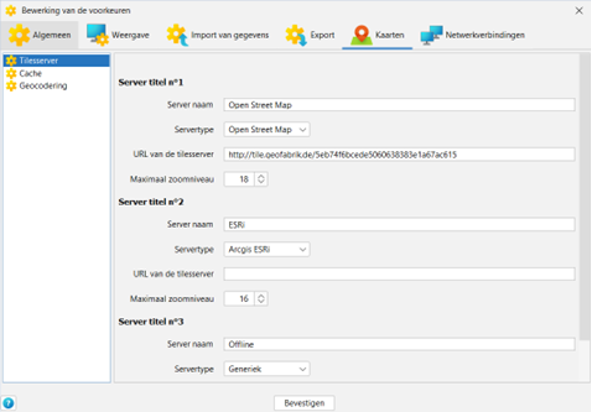 Wanneer er items op de kaart getoond worden kunt u kiezen via welke weergave de items op de kaart getoond worden. Het aanpassen van de weergave kunt u via het kaarten icoontje links bovenin de menubalk wijzigen.

Via dit menu heeft u tevens de mogelijkheid om het contrast van de kaart en de grootte van de icoontjes aan te passen. De grootte van de icoontjes zullen op de gehele kaart gewijzigd worden.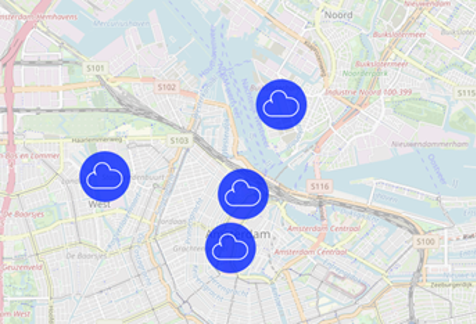 Contact
Heeft u vragen over deze nieuwe release of bent u benieuwd wat Mercure voor u kan betekenen, neem dan contact met ons op.