De drie niveaus van Cellebrite Premium
Cellebrite Premium ondersteunt al jaren digitaal rechercheurs met het herstellen van wachtwoorden en het ontgrendelen van mobiele toestellen. Ook is het mogelijk om met deze oplossing de vergrendeling van Android en iOS apparaten te omzeilen om toegang te krijgen tot de aanwezige data. Met een toenemend aantal gelockte telefoons (gemiddeld 60%) en een toename in nieuwere en meer geüpdatet modellen, groeit de behoefte aan Premium capaciteiten.
Tot voor kort was Cellebrite Premium enkel beschikbaar als standalone product. Om de oplossing voor een breder publiek beschikbaar te maken, heeft Cellebrite recent twee nieuwe varianten van Cellebrite Premium uitgebracht. Hieronder lichten we deze toe.
Premium ES
Premium ES, ook wel Mobile Elite genoemd, stelt elke UFED (UFED4PC) in staat om gebruik te maken van de Premium capaciteiten d.m.v. een digitale kluis in het netwerk, de Enterprise Vault Server (EVS). Door op één centrale locatie in het netwerk een Premium Enterprise Vault Server te installeren kan elke gebruiker met een UFED direct gebruikmaken van Premium functionaliteiten.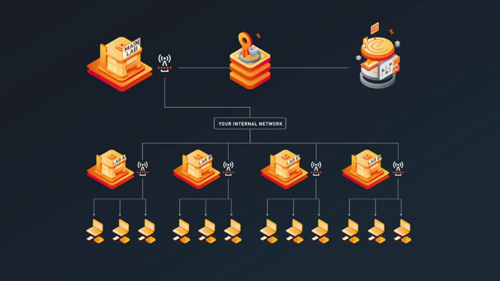 De communicatie tussen de UFED aanwezig en de Vault Server vindt plaats via een beveiligde verbinding. Kortom, Premium ES is een zeer schaalbare oplossing waarbij de bewijsketen behouden blijft, logistieke uitdagingen worden geminimaliseerd en de productiviteit binnen een organisatie aanzienlijk kan worden verhoogd.  
Premium as a Service
Naast een standalone product en een Enterprise oplossing, biedt Cellebrite ook de mogelijkheid om gebruik te maken van de software 'as a service'. In deze dienst draait de Enterprise Vault Server niet bij u in het netwerk of bij u in de Cloud, maar wordt gebruik gemaakt van de EVS in de Cloud welke door Cellebrite wordt beheerd. U hoeft hierdoor geen implementatie te doen in uw eigen omgeving of enige vorm van beheer in te richten. Een UFED, de Premium adapter en een verbinding met de EVS in de Cloud, is voldoende om gebruik te maken van deze SaaS-oplossing.
Bij Premium as a Service zijn de nodige trainingen inbegrepen om u op gang te helpen met het ontgrendelen van uw apparaten.
Contact
Meer informatie over Cellebrite Premium, Premium ES of Premium as a Service? Neem dan contact met ons op.