Social Network Harvester
Snel en eenvoudig zoekresultaten vinden in open bronnen? Dan is Social Network Harvester (SNH) van het Duitse bedrijf Freezingdata de oplossing. Social Network Harvester is ontwikkeld door Cyber en OSINT experts en heeft als doel het zoeken in sociale media zo eenvoudig en accuraat mogelijk te maken. SNH doorzoekt, evalueert en verzamelt automatisch data uit deze open bronnen.
De SNH onderzoeksoplossing is zeer geschikt voor opsporingsinstanties, Defensie, commerciële organisaties en financiële instellingen. De gegevens, resultaten naar aanleiding van de zoekslagen, kunnen voor een breed scala van opsporingsonderzoeken gebruikt worden zoals financiële analyse, KYC of CDD. Door vriendschappen, posts, afbeeldingen, video's, comments en vind-ik-leuks te verzamelen en deze vervolgens te evalueren, analyseren en visualiseren, kunnen tot daarvoor onzichtbare relaties, hoofdrolspelers, groeperingen en netwerken in kaart worden gebracht. SNH doet hiervoor al het voorwerk en herkent en markeert opvallende groeperingen.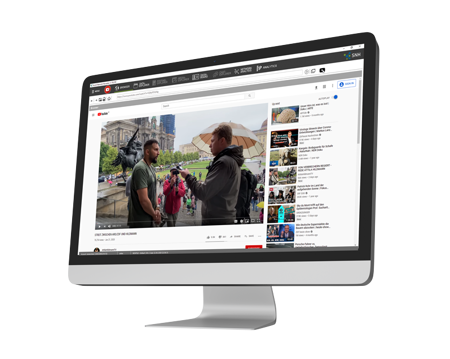 Met de geïntegreerde visualisatie functionaliteit van SNH kunt u vervolgens een preview bekijken van de data. Is de data relevant en wilt u deze dieper onderzoeken en samenvoegen met andere onderzoeksdata? Dan kunt u deze exporteren naar een lokale opslag of direct importeren in de IBM i2 Analyst's Notebook en de IBM i2 iBase analyse omgevingen.
Wilt u meer informatie ontvangen over Social Network Harvester of een live demo zien? Neem dan contact met ons op.